Angelica's Place understands that cost is a concern when you're looking at senior living options.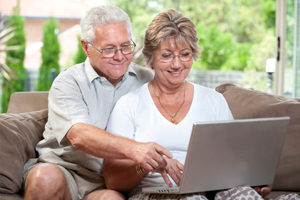 While the cost of senior living programs can be eye-opening, many elderly people's needs outweigh the costs. Because many families are facing this dilemma, we are committed to working closely with you to identify the best possible funding options and help you discover ways to overcome financial barriers.
Whether your need is short-term or long-term, we are proud to offer exceptional senior care at a great value, thanks to our fee-for-service model. We are also happy to inform you about the following financial solutions that may make a real difference in assessing the affordability of senior living. Please let us know if we can help you make the best decision for yourself or your loved one.
---
Veterans Benefits
The Veterans Administration offers a pension for qualified veterans and surviving spouses to help with the cost of senior living. To see if you qualify and for a free benefits analysis, please contact the Veterans Administration.
---
Other Resources: