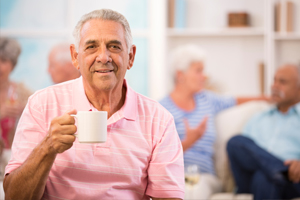 As your loved one enters their golden years, you'll be tasked with the responsibility of making some delicate decisions on their behalf, including the decision to enter into an assisted living facility. You might feel overwhelmed at the sheer number of such senior facilities, and you may be unsure how to go about choosing the right one. However, with a few simple guidelines, you can be sure that your loved one will be going into the caring facility that will help them live and thrive.
Understand Your Loved One's Needs
Too many people make the mistake of choosing an assisted living facility based on what they like, instead of what their loved one needs. If your loved one is beginning to experience the effects of memory loss, for example, it's important to find a facility with memory care experts who can give your loved one the care that they require. Know exactly what kind of medical, emotional, and social support your loved one will require, and let that be your guide.
Get a Sense of the Staff
When you visit the senior facility, make sure to notice how the staff behaves. Are they treating the residents with care and respect? Are there any signs of friction or incivility in their interactions? A kind, professional staff is important, and you should be able to get a sense of this during your visit.
Activities
Though it's important to ensure that your loved one's physical and medical needs will be cared for, it's just as important to ensure that their mental and emotional health will be supported as well. Look for a place with stimulating activities that will allow for socializing and support your loved one's emotional wellbeing.
At Angelica's Place, we know how important your loved one's care is to you. That is why we are committed to creating the healthiest, most supportive assisted living environment possible. Contact us today, and let us give your loved one the care they deserve.